A Guide to Web Design for Churches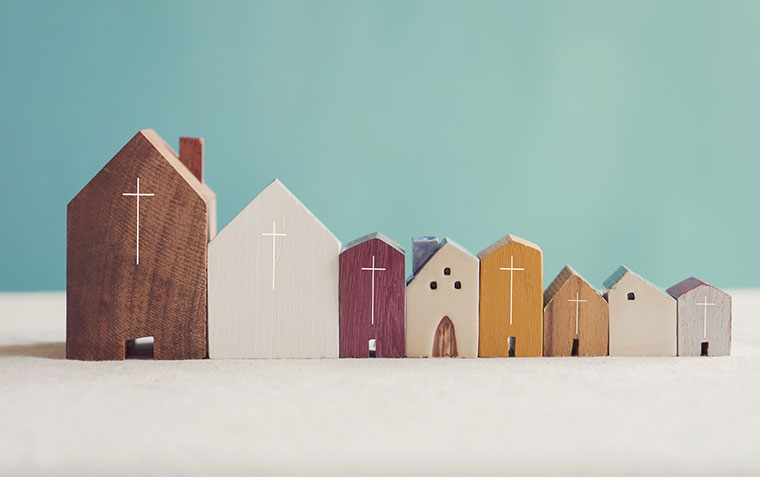 In the digital age, a website serves as the digital front door to your Church, inviting new members and nurturing the current Congregation. Crafting a well-designed website for churches is crucial not only for sharing information but also for conveying a sense of community, faith and purpose. Here's a guide to help you design a website that effectively communicates the mission and activities of your Church.
Prioritise Clarity Over Complexity
Your website should be user-friendly for both your Congregation members and visitors to your Church. A simple, clean design often works best. Focus on having an intuitive navigation bar, clearly labeled sections and a search function to make it easy for users to find what they're looking for.
Imagery Matters
Include high-quality images that capture the essence of your community. Showcasing pictures of worship services, community events and church activities gives visitors a tangible sense of what to expect when they attend.
Keep Content Updated
From sermon schedules to special events, make sure your website reflects current happenings. An updated calendar or an events page can be instrumental in keeping your Congregation informed.
Incorporate Multimedia
Consider integrating sermon videos, podcasts or music from your Church. This not only provides a resource for those who might have missed a Service but also gives potential visitors a feel for your style of worship.
Mobile-Friendly Design
Many visitors will access your site through mobile devices. Ensure your website design is responsive so that it looks and functions well on smartphones and tablets.
Contact Information Front and Centre
Visitors should easily find ways to contact the Church. This could be through a contact form, email address or phone number and is enhanced by the name of a welcoming person. Also, don't forget to list your physical address, Service times and directions.
Highlight Outreach and Ministries
Showcase the various Ministries and Outreach programs your Church is involved in. This not only informs but also offers an opportunity for members to get involved.
Online Donations
Offer an online giving option. Make it secure, straightforward and easily accessible. This convenience can help increase tithes and offerings, especially for those who may not carry cash or cheques.
Testimonials and Stories
Personal stories can be a powerful tool in showcasing the impact of your Church community. Consider featuring testimonials or life changing stories to resonate with both members and visitors.
Social Media Integration
Embed or link to your Church's social media profiles. This helps extend your reach and offers another avenue for community interaction.
Search Engine Optimisation (SEO)
Ensure that your website is optimised for search engines to increase visibility. This involves using relevant keywords, optimising images and ensuring fast load times.
Safety First
Always prioritise the safety of your members. Avoid publishing personal information or photos without permission. Always ensure your website platform and plugins are updated to the latest versions to protect against potential cyber threats.
So Let's Get Started...
At Web Ideas, we understand the unique needs and mission of churches in the digital realm. With many Church website designs under our belt, we've honed our expertise to create platforms that resonate with congregations and communities. The timely support provided for regular content updates and platform maintenance is a welcome timesaver for your volunteers.
Our experience spans various denominations and worship styles, ensuring that your solution is specific to your church's ethos and specific needs. Partnering with us is not just about getting a website; it's about embarking on a seamless journey to connect more closely with your Community, marked by professionalism and ease. We pride ourselves on our approachable nature and dedication to excellence, ensuring that your Church's digital front door is both welcoming and impactful.
Choose Web Ideas and let's craft a digital space that truly mirrors the spirit of your congregation.
Contact Us NOW!