About Us
At Web Ideas we specialise in website design and development for niche markets.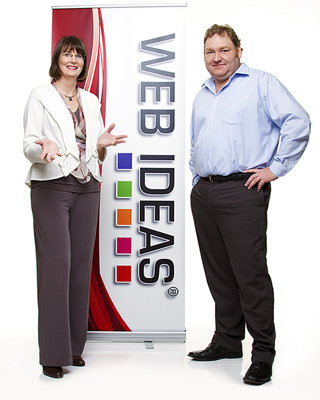 About Web Ideas
Web Ideas is a business owned and operated by Full Mental Jacket Pty Ltd, based in the the leafy green suburb of Mitcham, in the Eastern Suburbs of Melbourne, Victoria,
We commenced operation in 2003.
Our aim is to provide effective online solutions for Australian businesses. We specialise in Custom Website Design, Website Development, Content Management Systems, eCommerce Website Design, Membership Management Software and Online Booking System.
As business owners ourselves, we understand the broad range of skills required in a business. Our goal is to partner with you, our clients, to add expertise to your business in the online space. This is an ever-changing arena requiring constant updating – this is the challenge we love. Use our expertise to build your web site and to build your online business.
The owners and Managing Directors are Raie Lyth and Jamie Lyth
Full Mental Jacket Pty Ltd
ACN 103-592-007
ABN 51-528-346-325
Our Values
We believe our clients, staff & associates are all important partners in our business and treat all with the same amount of dignity and respect. The following values therefore apply to all of these partners.
We value:
Honesty in everything we do
Making clear and reasonable commitments and then meeting them
The human intellect and how it can be applied to any given problem or issue to open up new opportunities
The sharing of knowledge and information with all of our partners
The success of our partners and measure our success by their success
Helpfulness to our partners
Having fun and enjoying our work and our relationships
News and Information
Web Ideas News & Information