Customer Support
We help keep you and your website running like brand new!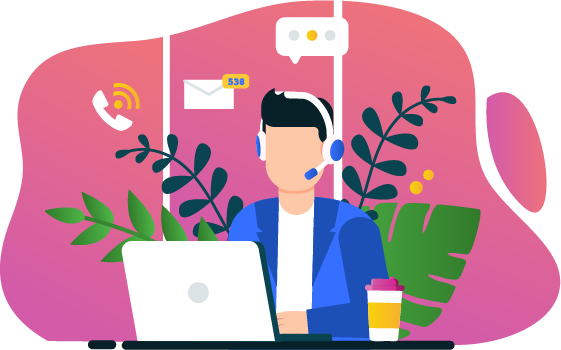 Need Support Now?
Ongoing Website Support
Your website is a dynamic business tool - the online version of your business. When you make a change, you want this reflected in your website immediately. The Content Management System gives you flexibility - you can make content changes yourself or we can make them for you. This is covered by your monthly Hosting and Support Plan. There is no time limit - simply call or email when you need assistance.
Making Changes
Our ongoing customer support helps you keep your site up to date. We can give you the knowledge and tools you need to make the changes yourself, or we can make the changes for you. The services we offer include:
Adding new content, and updating or reformatting existing content;
Helping you add images, video or other special kinds of content to your site;
Training for new or existing staff.
Additional Features
When you want to upgrade your website with a new design or new features, we can help with these too. These are quoted at the time:
Implementing new features and making sure they work they way you want
Design changes - anything from a new logo to a complete redesign.
Hosting Support
WEB IDEAS websites are hosted on the WEB IDEAS hosting environment. This is on Premium Australian Servers based in Sydney, Australia. The following kinds of technical support are included in the cost of your monthly hosting and support plan:
Ensuring the correct operation or connectivity of your website
Ensuring the correct operation or connectivity of any email residing on the WEB IDEAS hosting environment.
An extensive backup system - if you think you have 'lost' some content, give us a call. We can access backups and restore to a known date.
Domain Support
If your domain is registered via WEB IDEAS, the following kinds of technical support are included in the cost of your Domain Support Plan:
Dealing with any problems with domains registered with us
Assisting with renewals for domains registered with us.
Technical Support
Technical support for your website and hosting is always occurring. Our industry is constantly changing and adjustments need to be made - that's what we do. When the changes tip over into new technology, we create new website solutions to meet the new circumstances - such as the mobile-responsive websites that are now standard. We are certainly guaranteed of interesting times!
News and Information
Customer Support News & Information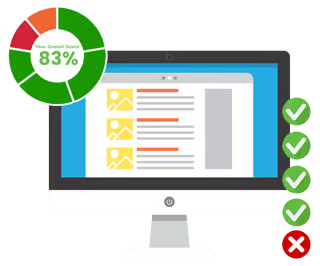 How
Perfect

is your website?

Take our short 6 minute quiz of 12 multiple choice questions about your website and you'll receive a score and tips for improvement.