Online & Social Media Marketing Presentation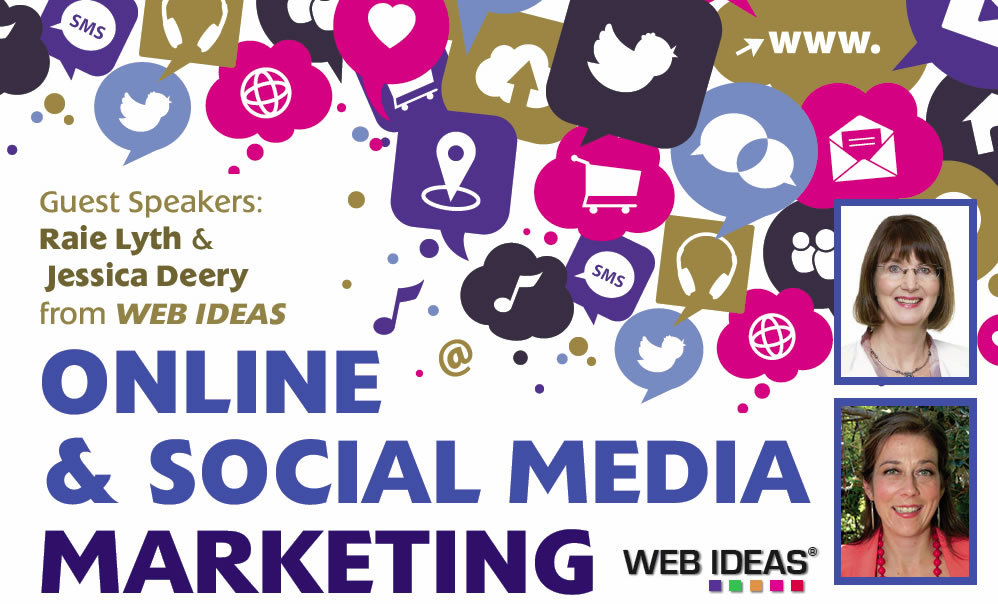 Are your customers finding you online? We are spoilt for choice with social media and online channels for connecting with potential customers. But with choice comes overload. So what works? Which online activities and Social Media are right for your business?
In this presentation, we explore the relevance of different media to your specific business type, with regards to location, product type and demographics.
RAIE LYTH is an expert in putting your business online. She asks the critical questions to ensure your online solution works for you. Key points covered are:
Your audience and where they are online
options: website, directory listings, social media, email
Usage statistics.
This allows you to make informed decisions and to be successful with your online and social media marketing.
Raie and her partner Jamie are the Managing Directors of WEB IDEAS. They have seen many changes over this time, with the increasing use of mobile devices and
social media opportunities.
JESSICA DEERY is a digital marketing specialist who combines solid communications skills with smart technology and analytical thinking.
Jessica spent four years in the digital media team at the Country Fire Authority (CFA), where she was involved in managing a 250,000 + strong social media community. Now a consultant, she works on digital and social media activities for a range of small businesses as well as larger clients.
Tuesday 19th April
Box Hill Town Hall: 1022 Whitehorse Rd, Box Hill
Start: 5:30pm -7:30pm
Light refreshments will be provided
MEMBERS: FREE • NON-MEMBERS: $25 • BOOKINGS ARE ESSENTIAL
Book online or call us 9275 6910 by April 11th
www.whitehorsebusinessgroup.com.au