Local Area Marketing: What is it?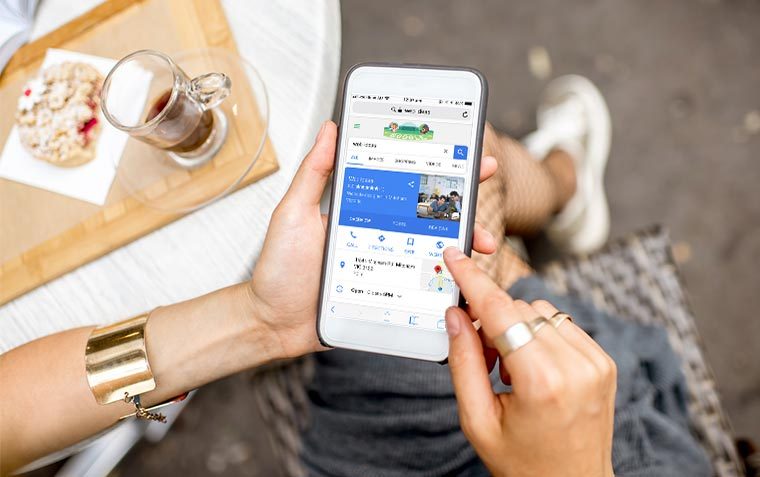 When you're searching for a service in Google how often do you add "near me" or "Your Suburb" on the end? If you do this you're not alone. Since 2016 this is an ever increasing addition to searches as geolocation technology gets better. Google even likes to go one step further and prioritises showing you results that are located near you, wherever possible. Your business can use this to your advantage with Local Area Marketing (LAM).
But what IS Local Area Marketing?
Local Area Marketing is a marketing strategy that positions you in a geographical location online. It relates to where, ideally, your clients come from. For some businesses this is very localised to a suburb or two, whereas other businesses are targeting clients from all over Australia. This is directly related to the service or product you provide. There are three different ways to achieve this on a basic level: 1) Website Content; 2) Directory Listings; and 3) Social Media.
1) Website Content
To get your Local Area Marketing strategy working for you, you need to add location data to your website. This includes:
Google Maps
Consistent formatting for addresses
Address in the footer
A Suburbs list
And a visual map of the areas you service
Including locations in the name of project galleries
Not all of these will be right for your business so ask us which type of location data is the best fit for you.
2) Directory Listings
The next step is to claim and set up directory listings. These are websites that store information about other businesses for potential clients to view. If you remember the Yellow Pages directories that used to be delivered to your door every year it's that, but digitised. Examples of these listings are:
Google My Business (More detail in a future post)

TrueLocal

Yellow Pages

White Pages

Start Local
Ideally if someone searches Google for your business name you want all of the first page to be your business with your website in top position and the rest being different directory listings. Directory Listings try to get as much information as they can find on your business which they gather from wherever they can find it. This does mean that these listings can be wrong and you need to claim them to ensure that all information is current, correct, and consistent.
3) Social Media
Social Media is the main port-of-call for client engagement and interaction so can be an important way to reach new people. Platforms like Facebook goes a step further and lets you set a target audience based on a number of factors including location. Most forms of social media will encourage you to put some information about your business, which needs to be consistent with your website and directory listings for maximum impact. The platform/s you choose to invest time and effort into is dependant on who your audience is because different types of people are on different types of social media. For social media to be effective you need to be actively posting and engaging with your audience.
Local area marketing takes effort to set up correctly but is invaluable in making sure you are consistently getting the right customers to your website. Contact Web Ideas today to enquire about how we can help you get your Local Area Marketing working for you.