Should I invest in custom CMS development for my website?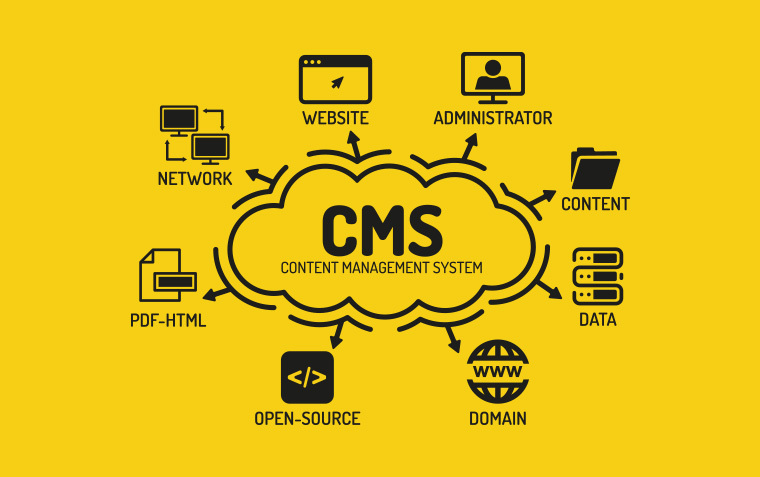 As all business owners know, having a website that promotes your business and drives sales is crucial in today's digitally-driven world.
But creating a website with the functionality your business needs is easier said than done. There are a lot of options to consider, and plenty of free content management systems (CMS) out there today (think: WordPress, Magento, Drupal and so forth).
For many business owners, these free options are the go-to choice, because they offer a free or cost effective way to manage your content and get your site off the ground quickly.
However, these systems all have plenty of limitations, and the more advanced your website gets, the more problems you're likely to run into down the track.
This is where custom CMS development comes into the picture.
What is a custom CMS?
A custom CMS is a tailored solution created solely to meet your particular individual business needs. Essentially, it allows you to build a site that matches your business, your clients and the unique way you do business.
How does a custom CMS differ from a free CMS like WordPress?
As the name suggests, Open Source (free) CMS are built on an open and editable codebase. This means the frameworks of the systems are set in place, and it is up to the user to work around them.
There are many commonly desired functional features in-built into these platforms. If your business model fits within these – great! Usually though, extra features need to be added to enhance the functionality of your website. These include applications such as portfolio galleries, booking classes, e-commerce variations, contact forms, social media, seo and live chat. Many of these systems require utilisation of a raft of third party plugins.
However, many of these third party features come with a price, and not just monetary. They don't always work well together, especially over time as some are updated and others are not. This leaves your website with issues – features that are 'not quite right' or simply no longer work, affecting your business. As a result responsiveness, stability and performance can suffer. Think of the foundations of a building. The more these are moved and changed, the less stable the building becomes.
For this reason, if your website performs a unique task, or needs to be customisable in a certain way, the time spent trying to bend and modify an Open Source CMS will most likely negate any cost benefits.
Third party applications may also use code that conflicts with other apps. These conflicts can disable important features of your website, or even cause it to crash altogether, resulting in hours (and dollars) spent trying to diagnose and fix the problem.
Whereas a custom CMS is purpose-built and tailored to provide the exact functionality your business requires. The costs are higher up-front, but maintenance and down-time savings over the long term are usually substantial compared with open-source CMS, which can develop a Frankenstein-like character as extra pieces are added ad-hoc over time.
When is a custom CMS a good choice?
If you need to build a high performance website, a custom CMS is likely to be the right choice. This can be particularly important in the case of an eCommerce site, in which the flow and functionality of the page is an essential part of convincing visitors to stay on your site.
A custom CMS gives you total control over how products are displayed, how they can be purchased – both cart and check-out – and the overall look of the page.
Although there are Open Source CMS options for eCommerce such as Magento and Shopify, the pre-built framework of these systems may not suit your specific needs, especially in the case of sophisticated webstores with detailed shipping calculations, delivery and payment options.
Getting the best of both worlds
The best of both worlds is a system such as Web Ideas custom CMS WebGUI. This is an advanced, sophisticated system that, once implemented, can be maintained without web programming knowledge or skills.
Users can make content changes in-house quickly and inexpensively, but still get all the benefits and performance of a custom site.
Planning your new website rollout or upgrade
While an Open Source CMS can be good when starting out, you may quickly find you need to go beyond the scope of what that CMS was designed and built for.
Adapting and changing these systems is possible, but the end result may not warrant the time and effort required to get there. If this is the case, getting a quality custom CMS built may be for you. The initial outlay will be more, but you will have a safe, secure, supported system that exactly matches your business model, grows with you, and allows you to reap greater rewards for your business.