Why you need a custom online shopping system?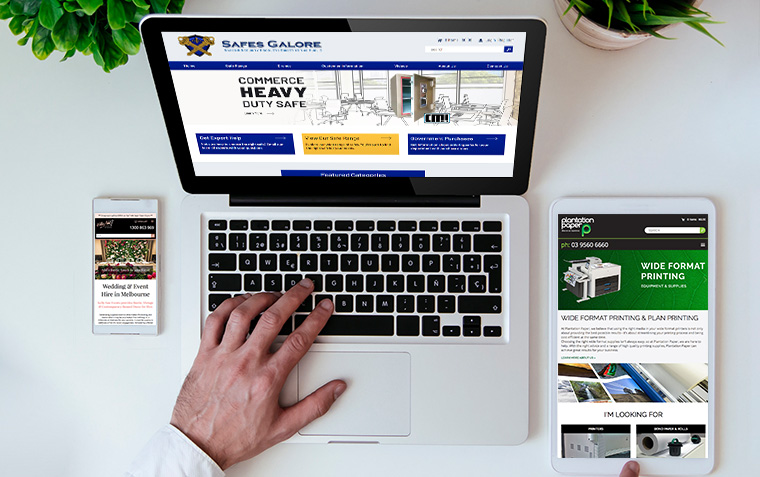 Online shopping on a global scale is booming and Australia is no exception. More than 73% of Australian households participated in online shopping in 2018. Especially with the rise of buy-now-pay-later services (think ZipPay or AfterPay) it's easier for consumers than ever before, and this convenience drives online traffic.
Advantages of an online shop
There are many advantages to having an online shop ranging from benefits to your customers, to benefits for you and your business.
Convenience
The biggest advantage that an online shop has for your customers is its convenience. They can browse your products, check pricing, and get a feel for your business without even leaving the couch. Consumers will do what's easy so you want to put yourself in that position for them to find you, and purchase from you.
More Access
An online shop isn't limited to the physical store's opening hours and can instead be open 24/7. With a majority of purchases being made (32.2%) between the hours of 7:00 and 10:00 pm there is clearly a market for shopping outside of standard opening hours. This opens your customer range up to those who work 9-5 and otherwise wouldn't be able to make it into a physical location.
Further reach
Leading on from more access, is that the physical location of your customers opens up when you can sell online. With a physical store in Melbourne your customers are limited to those within Melbourne, whilst an online store is open to all of Australia and indeed, all of the world. This is especially great for people within a niche market that may have less competition in their market segment but their potential customers are spread across the nation.
What is a custom shopping system
A custom shopping system is an online shop that has been configured to meet your exact needs. You pay only for what you need and your site has only the code it needs to avoid code bloat, which can slow your site down. Custom shopping systems are an excellent option if what you're wanting your site to do is beyond what you can get from an out of the box solution.
Advantages of a Web Ideas custom shopping system
Our custom shopping systems have some amazing advantages over an out-of-the-box solution.
Pick and choose the features that work for you
Every online shop is different and so are the features needed to meet your goal. The standard features that all of our shops come with include (but aren't limited to): product images, featured products, and featured categories. On top of these standard features we have a number of extras that you can add to your site. Do you sell custom mats or prints that you need people to supply an image for? A file upload can be added. Do those who purchase in bulk or people in certain trade groups get a discount? A quantity based price or trade login can easily be added. Do you have an idea for how you want your online store set-up but haven't had luck with other online store solutions? Give us a call to discuss if custom building features for your site will be the best solution.
Large variety of set up options
There are two main branches of online shops: those that process payments, and those that don't. The kind of shopping site most people are used to are those that you purchase and pay online, and the product shows up at your door. But this isn't the only option and it isn't always the right choice for your market.
If you're not looking to process payments online but instead want people to contact you for a quote, or you just want to show what products you stock in an organised manner, a Web Ideas Shopping system has a set-up that works for you. Our catalogue sites include all the default features from an online store but without the final step of processing payment. The 2 tiers of this include an option that customers can send an enquiry about a single product, or to have a "wishlist" which acts as a cart so that customers can email about a number of products at once. We can even integrate with HirePOS for product hire so you can keep track of all product rentals through your website alongside any that come through in store.
Customisation allows for selling to more niche markets
Because of our fully customisable shopping systems, a number of our clients come from niche markets that have issues selling online with an out-of-the-box solution. Examples of these markets include: safes, party hire, minerals, BBQs, customisable prints, and many more.
Convenience has driven online shopping to be an important part of modern day life and it isn't going anywhere sometime soon. To make the most of your shop you need to bring it online.
Contact Us to Make the Most of Your Shop Today