Websites for Tradies
An online presence is important for any business but is especially helpful for tradies to establish trust and demonstrate their skill to potential clients. In an age where we have near constant connection with the internet it is easier than ever for people looking for a tradesman to compare options and make an informed decision on who they'll get to do their work. It is important to tailor your presence to match the calls and enquiries that YOU want to get so that you are the best choice in the area that you excel in.
The full presence
Word of mouth is still the best referral source for tradies today. But the next step in 91% of cases is to look you up online to research if you're the right fit for them. What shows in a search for your business? Does it highlight your work and do you justice? Or is there room for improvement? With a custom designed website you have the most control over what potential clients see about you. This acts as your centralised online hub that everything links back to, strengthening your Search Engine Optimisation (SEO).
Once your website is live you can use Local Area Marketing & set up Directory Listings to ensure consistency online. When going through your directory listings be sure to check that you're managing your Google My Business (GMB) listing and that the information is current and correct. You should also consider if Social Media like Facebook, Instagram, LinkedIn, and Pinterest are right for your business.
All of these, in conjunction with word of mouth, gives you a full presence giving potential clients more ways to find you as well as cementing you as a strong company with expertise in your field.
Features that are Ideal for a Tradie's Website
From years of experience building websites for tradies there are some features that we have developed to make it easy to attract the right leads and for you to run your business.
Project Showcase and Galleries
People are visual and want to see the kind of work and quality that you do before they make a decision to use your services. In short, you want to highlight the projects that are similar to the work you want to get.
There are many ways to layout these galleries: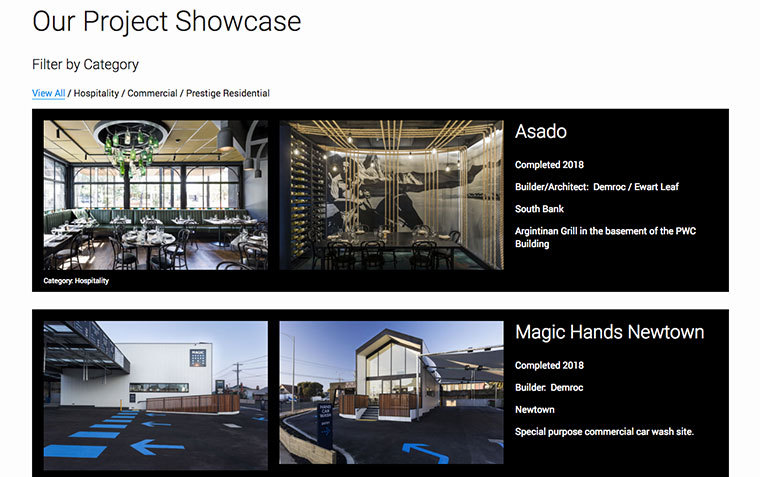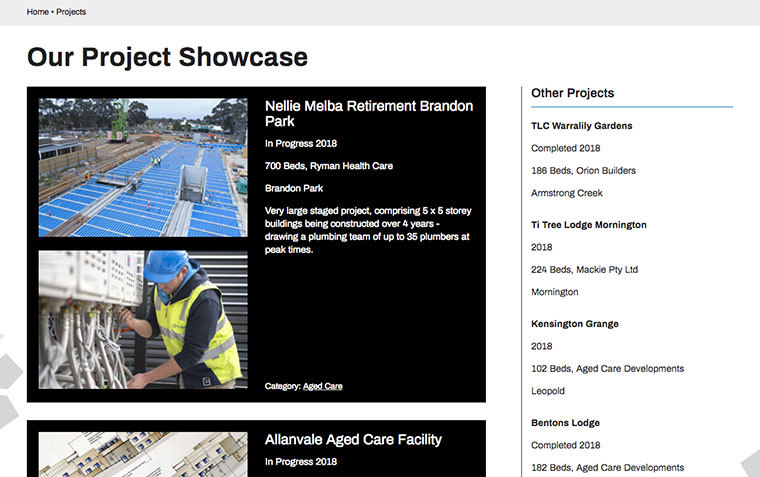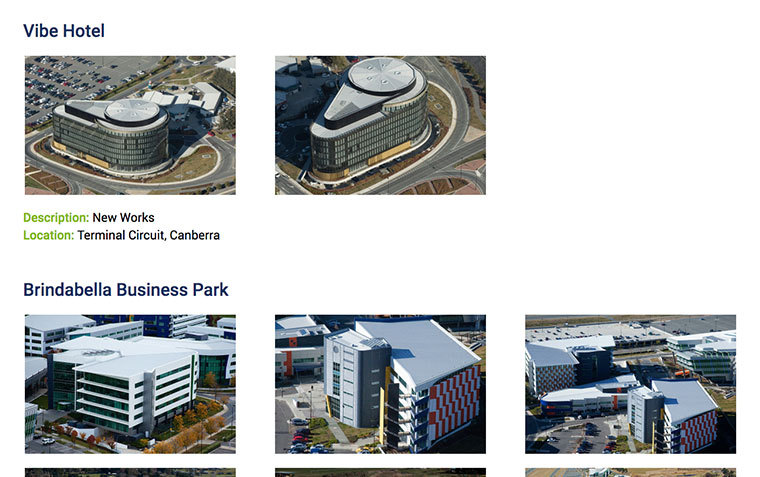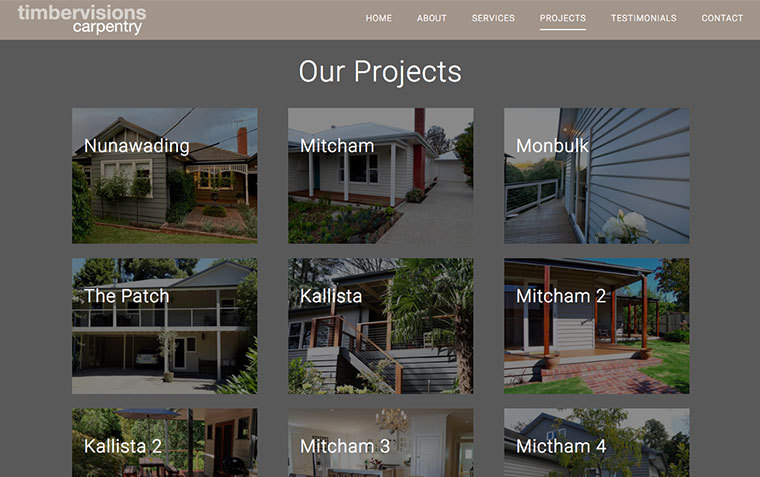 Talk to us about adding a project showcase to your WEB IDEAS site.
Give us a Call
Blogs
A blog is one of the best ways that you can position yourself as an expert in your field. It allows you to display your knowledge and gives the impression that if you can write about (or talk about on video) a topic you know what you're saying. (image of: Alpine Heating & Cooling)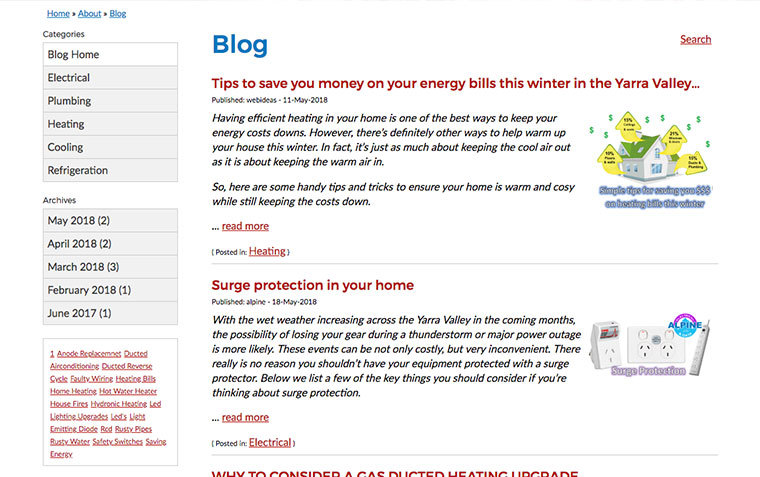 Talk to us about adding a blog to your WEB IDEAS site.
Give us a Call
Meet the Team
By listing and providing images of your team on your website you appear more human and more trustworthy to your potential clients. This is especially important if your targeting residential clients as they need to be comfortable having you in their house. Keep your images consistent and you have an added professionalism that indicates a unity within your team. (image of: McCartney Electrical)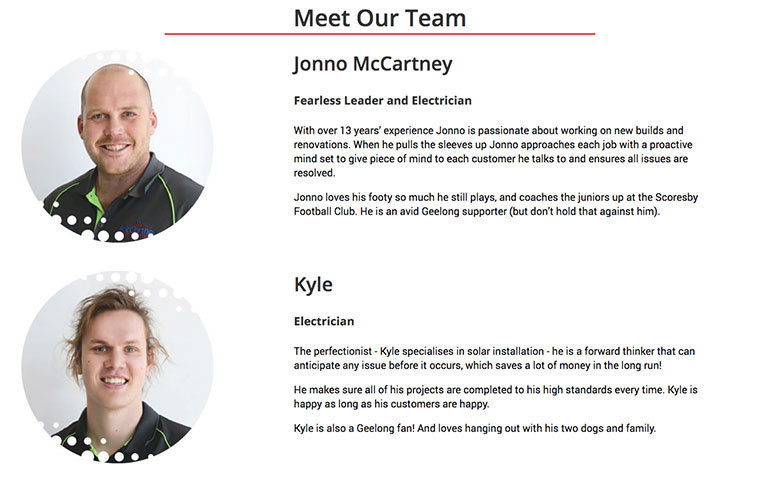 Talk to us about adding a meet the team page to your WEB IDEAS site.
Give us a Call
File Uploads
Having a file upload on your contact forms makes it easier on both your potential clients and you.
There are two main ways that a file upload can be used to increase value to your website: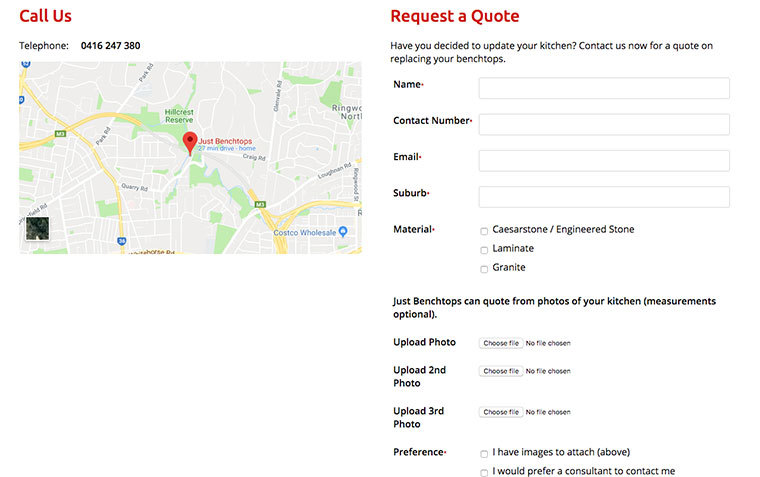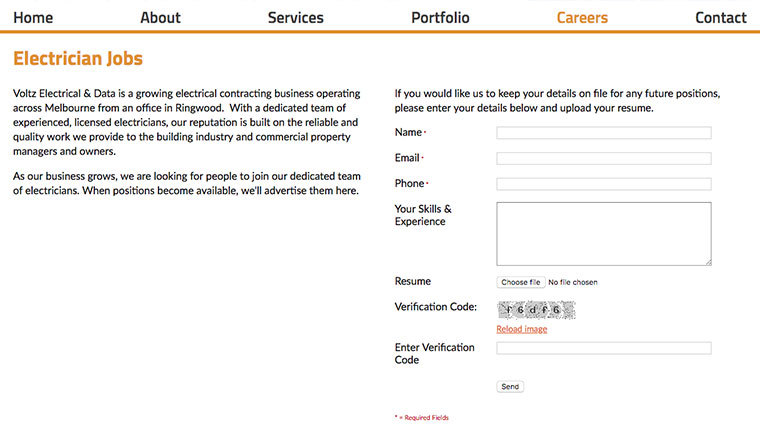 Talk to us about adding file uploads to your WEB IDEAS site.
Give us a Call
Service Area Map
Show potential clients if you'll come out to them with a Service Area Map covering where you'll accept jobs from. Combine this with a list of the main suburbs and areas in the footer and you get an increase in Local Area Marketing from people searching for a specific suburb near them. This minimises the emails and calls asking if you cover a specific suburb so you can focus on the serious enquiries which convert into work for you and your team. (image of: Preferred Painting Contractors)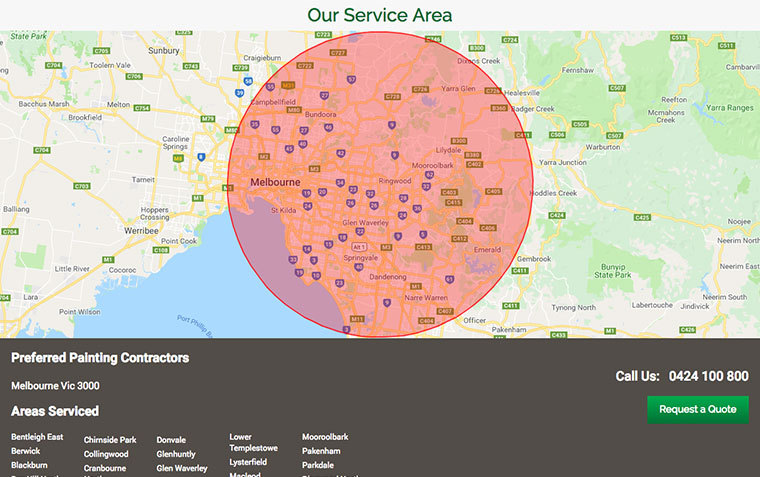 Talk to us about displaying your service area on your WEB IDEAS site.
Give us a Call
Smart Testimonials
Make your life easy by having smart testimonials set up on your website so that only relevant testimonials are displayed at any one time. Instead of having a single page with all your testimonials or having to manually manage them on different services page have the relevant testimonials show at random on the pages they belong. If your page is talking about your expertise in commercial work you want the testimonial being shown to back up what your content says. (image of: Blue Ribbon Plumbing)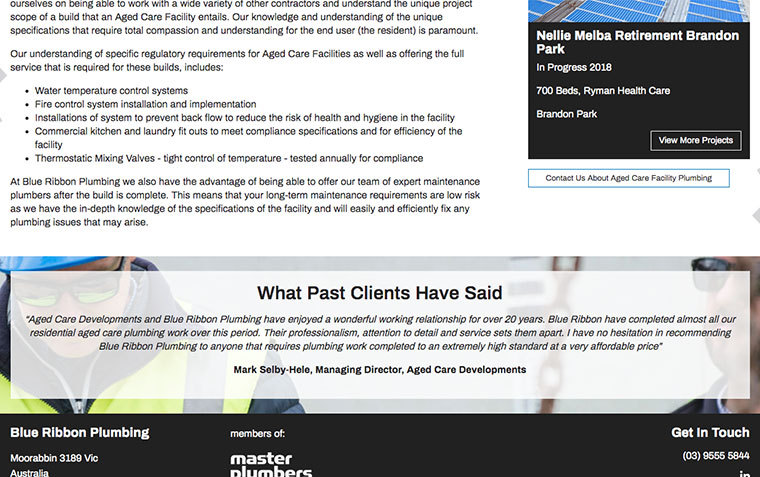 Talk to us about adding smart testimonials to your WEB IDEAS site.
Give us a Call
Logo Displays
Show potential clients and work partners the kinds of companies you've worked with in the past with company logos. If potential clients see you've worked with someone similar before they are given assurance that you have experience and know what you're doing. (image of: Voltz Electrical & Data)
Talk to us about adding logo displays to your WEB IDEAS site.
Give us a Call
Why build your website with WEB IDEAS
Working with the team at WEB IDEAS gives you the knowledge and support that you need to keep your online presence best reflecting who you are to your target market. With years of experience working with Tradies of all kinds we have the knowledge to guide you through the creation of your website ensuring that the design, images, and content all match the message you want to give and attract the right clients for you. We will continue to be there to help with any changes or updates you need for years to come so that even as your business grows and evolves, you can be sure that your online presence can grow with you.
If you want to get better leads that are more likely to convert contact WEB IDEAS today to find out how we can help you make the most of your online presence.