Archive for August 2019
Web Ideas & Tips Blog
Submitted: 27-Aug-2019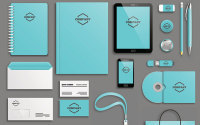 There are multiple advantages to having strong and consistent branding for your business and considering each point customers and staff interact with your brand. So what makes a brand so important?
...
read more
Submitted: 13-Aug-2019
Writing content for your website can be a daunting task when you don't know where to start. Here are some guidelines for you to help with the content creation of your website.
...
read more