Archive for January 2020
Web Ideas & Tips Blog
Submitted: 21-Jan-2020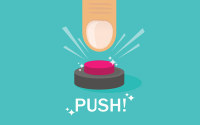 Do you want to get people to sign up to your newsletter? Or contact you for a quote?
How about use your service? Or purchase a product?
Every page on your website has a goal that you want to achieve. An action that you want your users to take. To achieve these goals you use Calls-to-Action.
...
read more