Archive for category: Digital Marketing
Web Ideas Blog
Submitted: 19-Sep-2018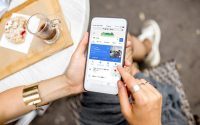 When you're searching for a service in Google how often do you add "near me" or "Your Suburb" on the end? If you do this you're not alone. Since 2016 this is an ever increasing addition to searches as geolocation technology gets better. Google even likes to go one step further and prioritises showing you results that are located near you, wherever possible. Your business can use this to your advantage with Local Area Marketing (LAM).
...
read more
Submitted: 31-Mar-2016
Are your customers finding you online? We are spoilt for choice with social media and online channels for connecting with potential customers. But with choice comes overload. So what works? Which online activities and Social Media are right for your business?
...
read more