Search Engines
Submitted: 10-Oct-2018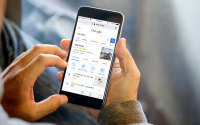 Google My Business is one of the most powerful tools in Local Area Marketing and is one of the first things someone sees when they search for you on Google! ESPECIALLY on mobile as it is THE first thing people see when searching your business name. As a listing, Google gathers information about your business from wherever it can. This includes old addresses and phone numbers which you don't want to display.
...
read more
Submitted: 11-Jul-2018
For the past year Google has been testing and experimenting "mobile first" indexing of websites and the rollout of this indexing method began earlier this year. But what is mobile first indexing and why is Google making this change?
...
read more